Arabic Lessons In Dubai, The UAE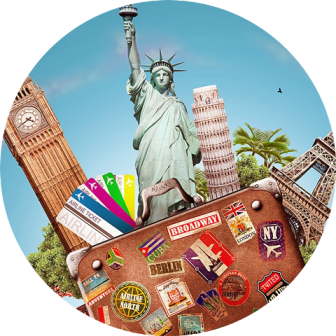 Who I Am
My name is Ahmed, I am an interpreter and a language teacher from Algeria. I worked in many schools in Algeria and Russia. At the moment I am located in Dubai, the UAE, I will be more than glad to share with you my knowledge and help you reach your goals in an easy and funny way. I teach the following foreign languages:
Arabic (Native)


English

French

German

Spanish

Italian

---
What Method Do I Use?
I use the communicative approach. With the help of this modern and effective language training technique, you will forget about monotonous reading, annoying grammar rules. Instead you will be immerged in an interesting and interactive atmosphere of learning, which relies on authentic materials compiled by professional native speakers and best adapted to suit every student's level. Grammar is presented in a fun way that does not overwhelm the learners or make them feel lost.
The courses are based on the popular standard used in most language schools and centers worldwide (CEFR)-The Common European Framework Of Reference for Languages.

---
How Can I Help You?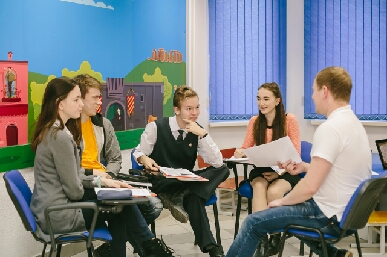 With me you will discover a new way of learning, based on real life situations. You'll get to grips with the fascinating aspect of speaking it in a natural and relaxed atmosphere. You'll discover your hidden potential and be satisfied with your results. I'll keep you highly motivated and eager to learn more.

We'll work together on getting rid of your accent, so that you would sound more natural;
Enrich your vocabulary by reading graded texts;
Train your listening skills to help you better understand people in a natural environment;

With me you will reach optimal results in a short time period.
---
Arabic Language Program
Whether you are an absolute beginner or an advanced learner, this course is the right one for you. It will unravel and demystify the language structure for you. You'll master basic skills from A to Z in a record time frame.

Handwritten Arabic (ligature)-النُطْق و الكِتَابَة;

Simplified grammar from A to Z;

Dialects (Algerian, tunisian and morrocan)-اللَهَجَات العَرَبِيَة;

Spoken practice-اللُغَة الدَارِجَة.
---
Specialized Courses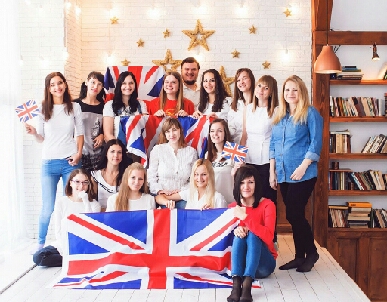 I provide fun and varied private lessons that leave a good impression on my students. I offer a range of specific purpose courses:
English for: cabin crew (pilots, stewardesses), computer engineers (Technical English) and doctors (Medical English);
German test preparation "Prüfungsvorbereitung Goethe Zertifikat";
Italian for Studying abroad in the universities of Bologna and Perugia (CELI).

---
A Free Trial Lesson
You can request a free trial class in order to get to know better the home tutor and the learning program. It's free of charge. To book a trial lesson with me, feel free to fill out the form on the website. I'll get in touch with you soon to discuss your availabilities and further details.
---
Frequently Asked Questions (FAQ)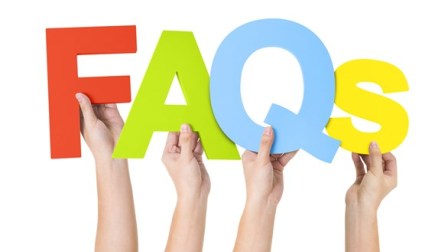 What Levels Do I Teach?
A1-Elementary;


2-Beginner;

B1-Pre-intermediate;

B2-Intermediate;

C1-Advanced;


2-Proficient.
How Can I Determine My Level?
If you know some words and can't build simple sentences, then you are probably an A1. If you can construct simple sentences on a basic level about everyday topics, then you are an A2.
Do you Give Online Lessons?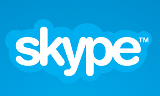 Yes, If you don't have time for a one-to-one class, then we can have an class using popular distance learning software such as: Skype

, Google meet 

or Whatsapp.
How Can I Reach You?
Send me a message on Whatsapp

, Telegram

or give me a call

.
What Happens If I Can't Attend?
If you can't come to an agreed upon class, then you just call me and we reschedule that for a later date.
What Payment Options Do You Have?
You can pay for a package at once in advance or pay for every lesson separately.
What Packages Do You Have?
I offer 10, 30 and 50 hour packages
What Kind of Schedules Do You Have?
We can agree upon a fixed schedule, let's say two or three times a week or a flexible schedule that best suits your job hours.
How Long Does a Typical Lesson Last?
60 or a 90 minute. For individual lessons I recommend sixty minutes, while for groups I recommend an hour and a half or a two hours format.
I Need to take a Crash Course, is That Possible?
Yes. We can do an intensive program with a focus on the set of skills you intend to obtain. It's duration should cover at least a ten-10 hour period. One or two of them will be dedicated to brushing up on the previous knowledge you already possess.

Do You Have Groups?
Yes. Instruction is delivered individually, in mini-groups consisting of 2 persons and in groups starting from 3.
How Can I Know That I'll Get The Results I Need?
I guarantee that you'll speak the language from the first day. I'll help you forget about your fears and overcome barriers.
Do You Have Exam Preparation?
Yes. Exam prep is the first step you take and the key to success if you are are planning to travel abroad for enrolling in undergraduate or postgraduate academic studies, or to emigrate for professional reasons. We'll pick best program and tailor it to your specific needs.With me you are guaranteed to score high!
Do I Have to Do Homework?
Yes. Homework is actually an integral part of any course. It helps you memorize the acquired information and retrieve it easily when communicating with people.
How Is a Coursebook Designed?
A textbook consists of a fixed number of units, divided in modules. Every module aims at developing a basic competency, ie: Reading, Writing, Listening and Speaking. The learning pack incorporates a variety of additional authentic materials such as: audios, videos and miscellaneous activities made by experienced trainers that serve as a learning support for an interactive classroom environment.
Got Any Questions?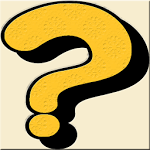 Call me or send me an email through the form on the website

I will get in touch with you as soon as possible
My Mobile Number is:

+213 555 42 11 29